Palenque is an ancient Mayan jungle city set in the lush jungles of southern Mexico. Its ancient name was Lakamha, meaning "Big Water". This name most likely derived from the roaring rivers and waterfalls close to the ruins. Roughly 5-10% of its ruins have been discovered, creating a city shrouded in mystery and sure to get your inner explorer awakened. The city contains many ancient Mayan structures that you can visit. The architecture dates from circa 1 A.D. to 799 A.D. Mythological hieroglyphics encompass many of these structures, inspiring Palenque's visitors to learn more about this ancient civilization.
Palenque Mexico | Your Adventure Awaits
Mesoamerica is an intriguing destination of ancient Mayan cities and tropical landscapes. Palenque is a UNESCO World Heritage Site and one of the most studied Mayan sites in Central America. The most recent discovery was made by Pennsylvania State University researchers Christopher Duffy and Kirk French in 2010. Although they were unable to identify its use, the pressurized aqueduct is the earliest known in the New World. Archaeologists have continued to excavate parts of this city, slowly dislodging it from the ever-growing jungle floor.
Palenque prospered between circa 600 and 750 CE. The location of this Mayan city created an important trade center for the surrounding cities of Tikal, Tortuguero, and Pomona. The limestone temple structures built by the Maya are awe-inspiring. The structures are comprised of a four-story tower, internal courtyards, and vast ceilings. Water systems built were constructed using aqueducts, steam baths, and lavatories built over underground streams to take waste away from the city.
As recently as 1952, Alberto Ruz discovered a removable slab of stone flooring that revealed a staircase leading to the center of the building. Many artifacts were discovered here including the red cinnabar and jade covered remains of the most important Mayan Palenque ruler, King Pakal.
Palenque is filled with activities and places to discover. The seasons can affect your experience and should be taken into account. The majority of rainfall, or "rainy season", occurs from June through October. To experience the blue waters of the falls and milder weather, January, February, March, and December are good times to visit. Touring the ancient ruins, kayaking, swimming and getting around will be more pleasant during these times and ensure an amazing experience.
Why Choose Palenque?
UNESCO World Heritage Site

Constructed in 1 A.D.

1,400 ancient Maya structures

Colorful painted murals

Agua Azul waterfalls

Catazaja lagoon

Jungle rafting
What Are The Top 10 Things To Do In Palenque?
Image source: Pixabay.com
Palenque Ruins
Image source: Pexels.com
Take a tour of the archaeological history of the ancient Maya. Hiring a guide to take you around the ruins will give you an in-depth look into the Mayan culture and ensure you overlook none of the sites. The local guides will give you great insight into the beginnings of Mayan culture all the way to their eventual downfall. The tour of the ruins will take about 2 days to complete.
It's recommended to get an early start to watch the jungle awaken and avoid the heat and humidity during the mid-day. Mid-day can be uncomfortable for people who are not used to the climate, and a good way to avoid this is to take a lunch break for a few hours or visit the local air-conditioned museum. Be sure to wear good walking shoes; you're allowed to walk up and around the ruins. The trails are mostly covered by the jungle canopy but when exploring the ruins the sun is often bearing down, don't forget sunscreen.
Visit The Lacandon People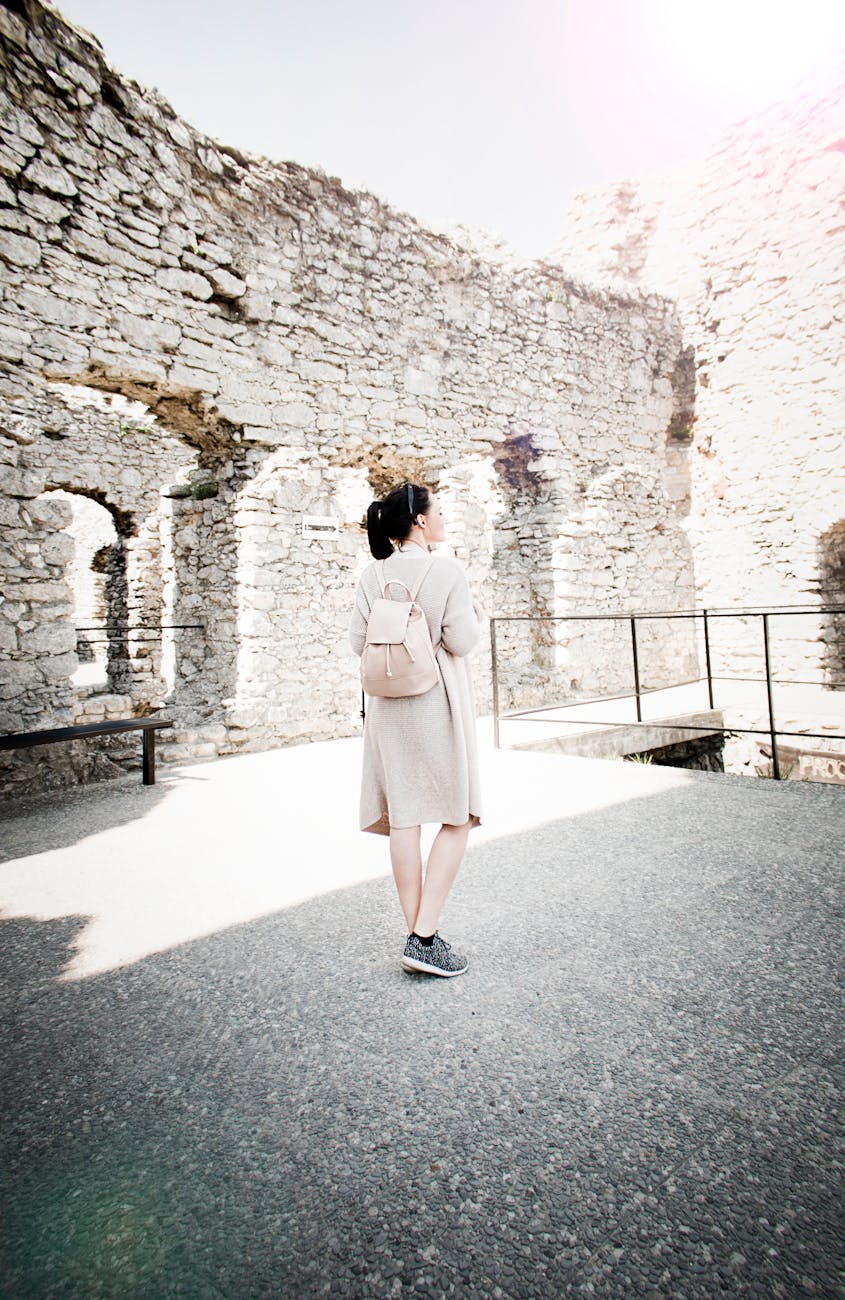 Image source: Pexels.com
Hiring a local Lancandon Mayan guide is an intriguing way to better understand the culture of the Mayan people. Tours will take you into villages in the Montes Azules Biosphere Reserve, where you will see how these people survived in the jungle by creating natural handicrafts and learning about their traditional diet of organic foods. If you're looking for some adrenaline-filled fun, take a jungle rafting tour down the Lacanja River. Be sure to strap in; this adventure requires life-vests and helmets, and you're sure to get soaked!
Aluxes Ecoparque
Aluxes Ecoparque is an NGO that rescues animals from illegal trading. Take a walk around the trails and immerse yourself in the lush fauna and diverse wildlife ranging from wild howler monkeys to manatees. This NGO tries their best to rehabilitate animals that have been trafficked illegally by developing a breeding and release program. If wildlife is something you want to see while in Palenque, this eco-park should definitely be on your list.
Cascadas de Agua Azul
Visiting the Agua Azul waterfalls is an experience well worth the drive from Palenque. It is about an hour and a half drive to the falls through winding roads surrounded by jungle. If you don't want to rent a car, you can use the local transport, Collectivo, at very reasonable rates. The falls vary in flow depending on the rainfall in the past few days. If you go downstream, you will find natural pools to cool off. If you are visiting outside the rainy season, the water will be an electric turquoise blue and the flow much more docile.If you get thirsty from all the exploring, there is a small restaurant by the falls where you can enjoy beer and food while listening to the roar of the falls. If you're lucky, you may even hear some howler monkeys.
Museo De Sitio De Palenque
If you want to view some ancient Mayan artifacts, the local museum is a quaint (and air-conditioned) place to view them. The displays consist of hieroglyphics, stone monuments, and even a replica of Pakal's Tomb. Depending on how interested you are in the details, the museum will take you around one or two hours to see.
Lagos de Montebello
If you're looking to cool off and relax, Lagos de Montebello offers water activities such as kayaking and even a Huckleberry Finn type log raft to an orchid-filled island. The lakes are a clean mix of turquoise, greens, and blues. When arriving at the lake, you can hire a tuk-tuk driver to take you around to the different spots for a reasonable rate. If you ask your driver, you may find someone to loan you a fishing pole for a small fee. The lake is a good place to fish and, if you're adventurous enough, take your catch back to town and have a local restaurant clean and cook the fish for you.
Hidden Waterfall La Asuncion
Looking for an adventurous day away from tourists? La Asuncion waterfalls is a secluded section of the same river that the Agua Azul falls flow from. About an hour's walk down the river, you will encounter another set of waterfalls and possibly be the only person there. With the lack of tourists and vehicles, you will be much likelier to see howler monkeys and a wide range of birds.
Iglesia Santo Domingo
The church is located around the center of town in downtown Palenque. It is an open-air Catholic church that offers Masses on Sundays. After visiting the church, there are many restaurants in the area to satisfy your exploratory taste buds. The Mayans were introduced to Catholicism in the 16th Century and clashes between these two groups' beliefs can be seen throughout the town of Palenque. Considering every part of the history of this area will give you a deeper knowledge of the people living here and help you better understand where this civilization began and where it has arrived.
Cascada de Roberto Barrios
Yep, another waterfall! This waterfall is closer than Aqua Azul, around 45 minutes away from town, and usually has more locals than tourists. For a small fee, you can rent a plastic camping style toilet and slide down the waterfall to your heart's content. There are also areas you can jump off the waterfall into pools; ask a local or pay a guide to show you the safe places to jump.
Restaurante Bajlum
If you're looking for some authentic Mayan food to immerse yourself even deeper into the local culture, this is a stunningly creative and inviting restaurant to try. The owner of the restaurant is likely to stop by and tell you about the research he has been conducting for the past 10 years on traditional Mayan food. The owner runs the restaurant and his sons are the cooks. You don't want to miss this immersive local family-owned culinary experience that's sure to please your taste buds.
Conclusion
Palenque's ancient architecture and deep history is a once-in-a-lifetime experience. The lush jungles, blue waterfalls, stunning Mayan ruins, and friendly locals will surely leave you glowing with an adventurous spirit. The sheer volume of information will keep you interested in this ancient civilization for years to come.
Palenque's ease of access, roughly 2 hours from Villahermosa airport, makes it a destination worth visiting and relaxing for at least a couple of days. The complexity of the Mayan history and culture is jaw-dropping and you may find yourself wondering why you didn't become an archaeologist. From the four-story tower to the lush flora and flowing rivers of the jungle, Palenque is sure to satisfy any adventurous spirit.